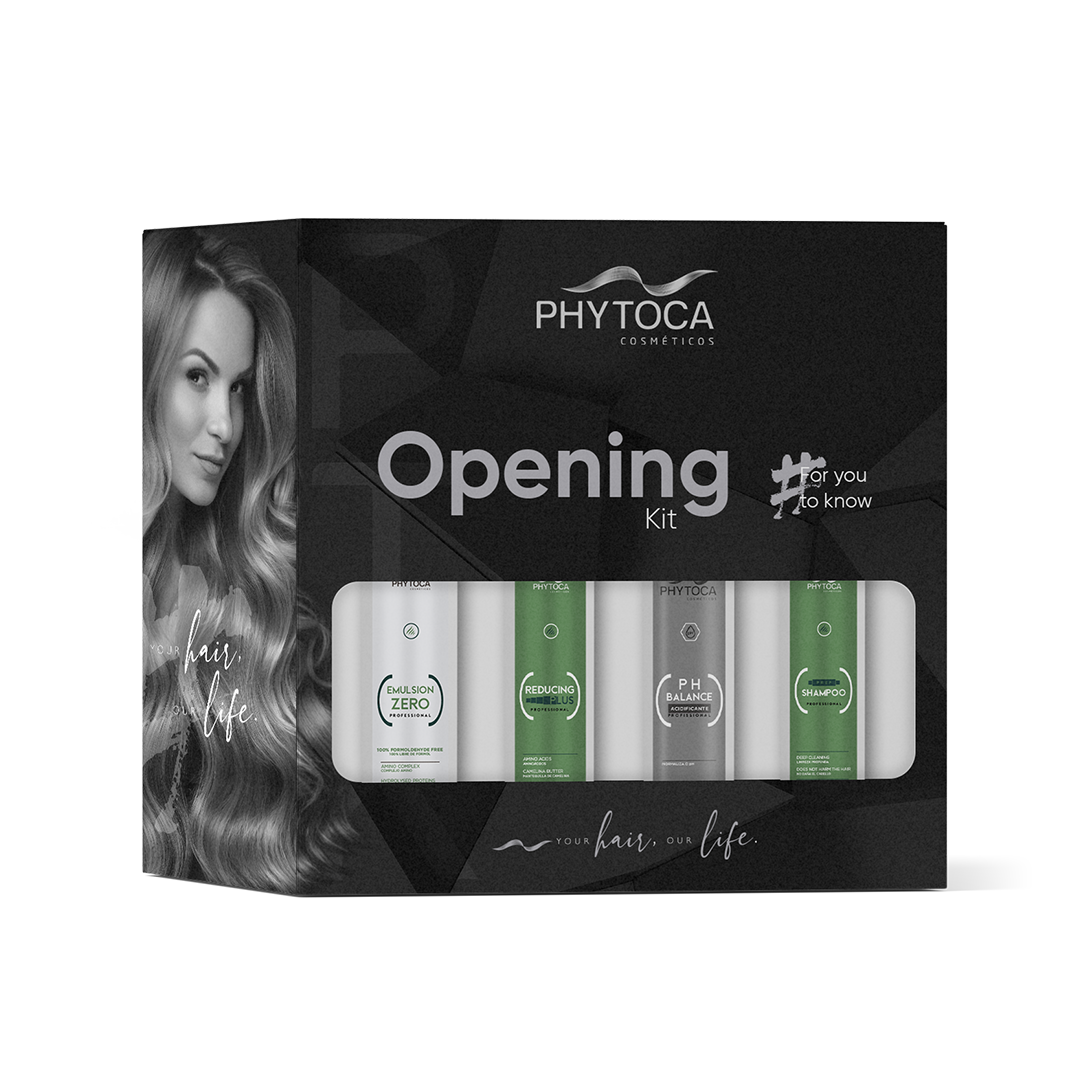 ---
A complete kit with all the products you need to get to know Phytoca.
This Kit contains:
Prep Shampoo | 3.38 oz
The Phytoca Prep Shampoo removes residues from hair by cleansing it deeply, producing a rich foam that removes the impurities and dead cells.

Reducer Plus | 3.38 oz
Keratin treatment to reduce hair volume and frizz.
Emulsion Zero | 3.38 oz
The Emulsion Zero has in its formula technological actives that reduce hair volume without leaving it dry or dull. Formaldehyde-free.
PH Balance | 3.38 oz
Phytoca PH Balance is a nourishing acidifier suitable for use after chemical processes that modify the original pH of the hair (highlights, hair coloring and keratin treatments). The benefits of a mask and the finishing of a conditioner in one single product.
Recovery Anti-Break | 1 oz
Recovery Anti-Break is an anti-breakage regenerating treatment of the hair fiber. Redensifies the cuticle and deeply recovers hair, thus returning resistance, elasticity and hair body. 
Recovery Reconstructor 12 in 1 | 1 oz
Phytoca Recovery Reconstructor 12 in 1 Leave-in is a hair rebuilder indicated to repair dry, damaged and brittle hair.
Every Day Leave-in Milk | 1 oz
Every Day Leave-in Milk is a thermal protector with powerful detangling action.
Iron Fix | 1 oz
Iron Fix is indicated to provide hair volume and texture.
Multicare | 1 oz
Phytoca Multicare is a multiple protector that creates a protective layer around the hair fiber against high temperatures and heat sources (flat irons and hair dryers).