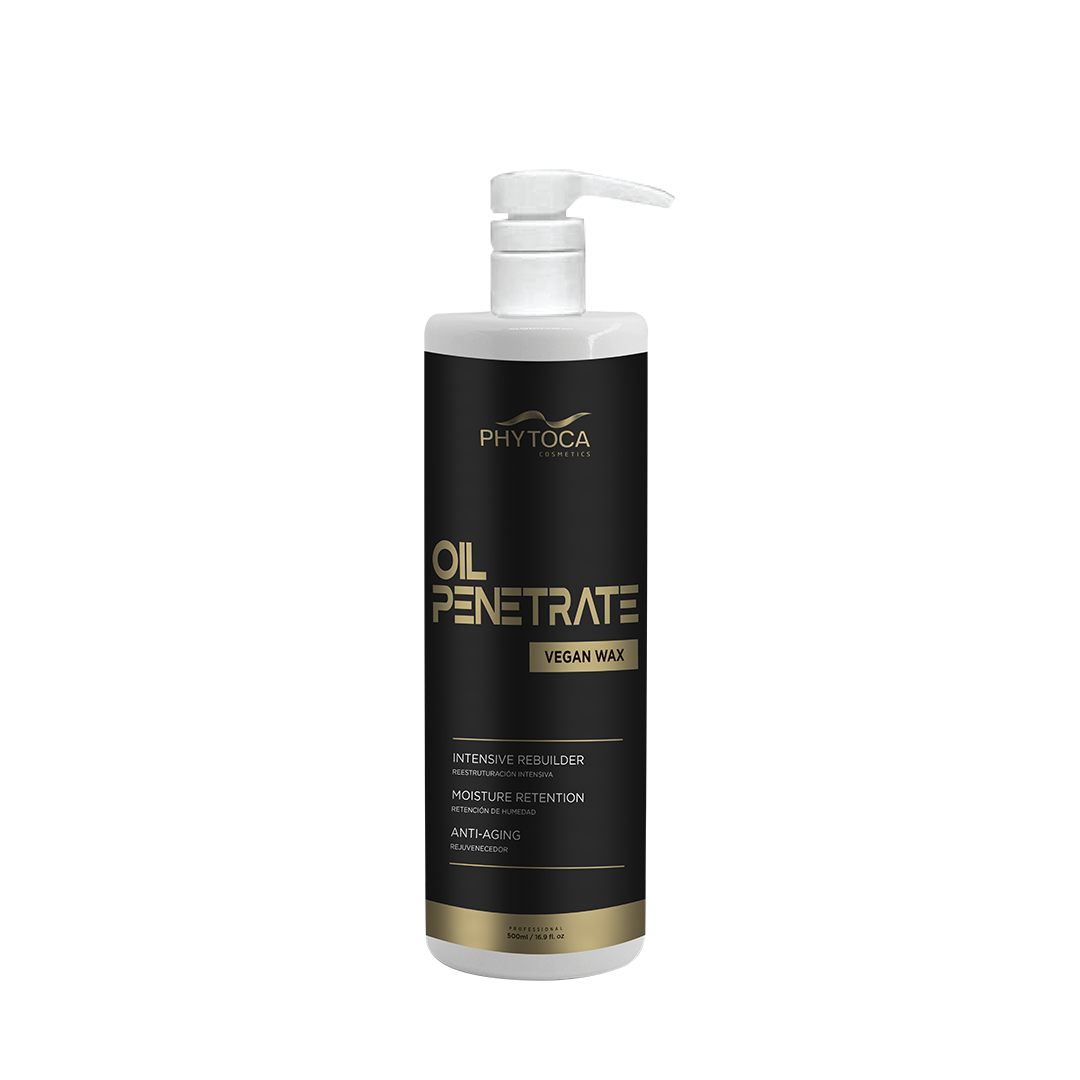 ---
Key Ingredients
Candelilla Wax, Kului Oil, Kalahari Melon Oil, Marula Oil.
Action
Indicated for all types of hair, Phytoca Oil Penetrate is an intensive rebuilder that guarantees powerful hydration and reconstruction, as well as anti-aging and anti-frizz action, in addition to softness and natural shine for the hair. Candelilla Vegan Wax is used in its formula, an ingredient that creates a protective layer that retains moisture and protects the hair fiber, being ideal for natural cosmetics with six extraordinary oils, including Melon Oils of Kalahari Desert, KuKui Oil and Marula oil. In this way, Oil Penetrate renews the appearance of the hair while hydrating and densifying the ends.
How to use: On dry hair, apply Phytoca Oil Penetrate strand by strand with the help of a brush, spreading the product from length to ends. Avoid applying product close to the root. Massage, let it act for 30 minutes, and rinse well. Follow with Phytoca C.P.R or Nutritive Shampoo and condition with Phytoca PH Balance.
Size and Application
16.9 oz. | Approximately 25 Applications.