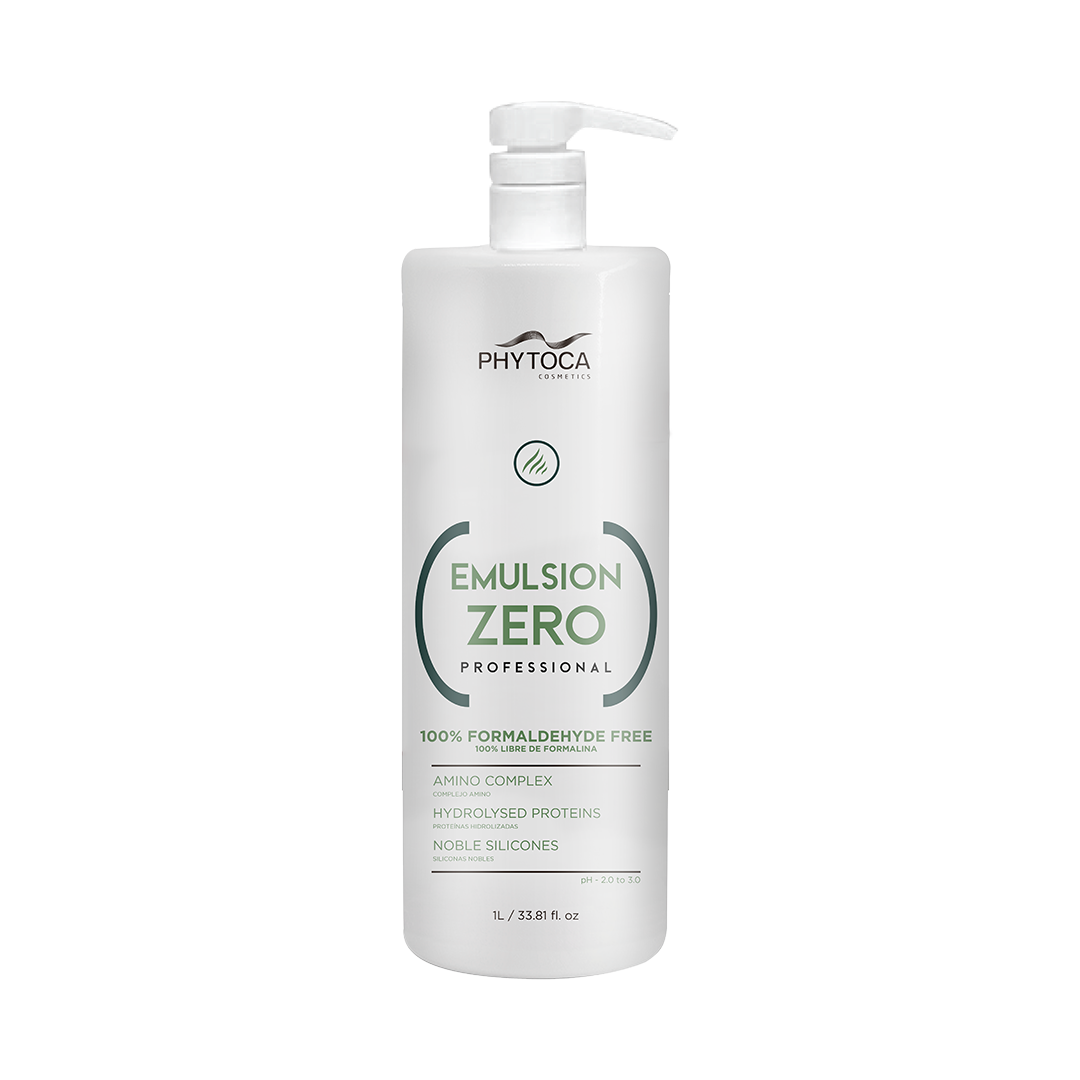 ---
Key Ingredients
Amino Complex, Acidic Proteins, Amino Acids and Noble Silicones.
FORMALDEHYDE-FREE
Action
The Emulsion Zero has in its formula technological actives that reduce hair volume without leaving it dry or dull. The Amino Acids complex protects hair from free radicals, preventing the fiber from excessive fading, while the Noble Silicones create a protective layer and give more shine and hair sealing.
First use: Separate a strand at the top of the head or in an area where the hair is more fragile. Proceed with application following step by step. After applying, evaluate whether the hair is elastic, if this happens the product should not be used on hair.
How to use: Divide dry hair in sections and apply Emulsion Zero strand by strand. Let it act for 60 minutes with a plastic cap. Rinse with warm water removing the entire product. Important: After the pause, rinsing is essential. Never blow dry or flat iron hair with the Emulsion Zero deposited. This procedure can cause hair breakage, drying or fading.
Size and Application
33.8 oz. | Approximately 20 Applications.