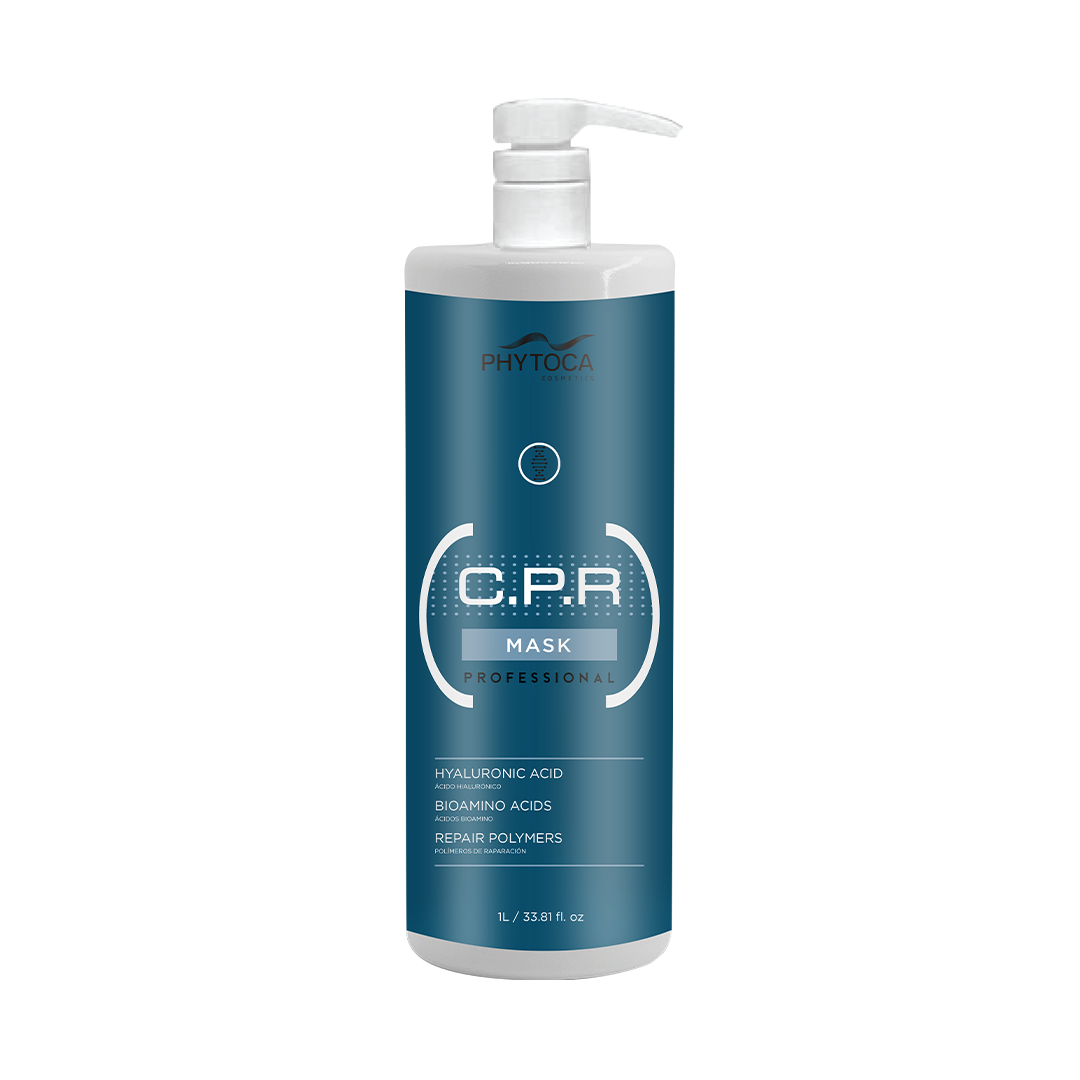 ---
Key Ingredients
Hyaluronic Acid, Bioamino Acids, Repairing Polymers , D-Panthenol and Noble Silicones.
Action
Highly nourishing, the Phytoca C.P.R Hair Mask, developed for all types of hair, has in its formula Hyaluronic Acid, an innovative active principle with reconstructive power, which fills the porosity of the fibers with perfection, revitalizing and providing flexibility, elasticity and lasting hydration to the hair fiber.
Its hydrophilic properties recover the fiber's natural moisture, lost during chemical processes or external aggressions. In addition, it's filled with bioaminoacids, repairing polymers, and nutritious plant extracts, which combined, provide detangling, softness and seals the cuticles, keeping the hair fibers aligned and shiny. 
How to use: Apply Phytoca C.P.R Hair Mask to clean and damp hair, strand by strand. Massage well and let it act for 10 minutes. You can also use a heat source. If the fiber is excessively elastic, Phytoca C.P.R Keratin can be added. Rinse well. For best results, follow with Phytoca C.P.R Thermal Pro.
Size and Application:
33.8 oz | Approximately 60 Applications.