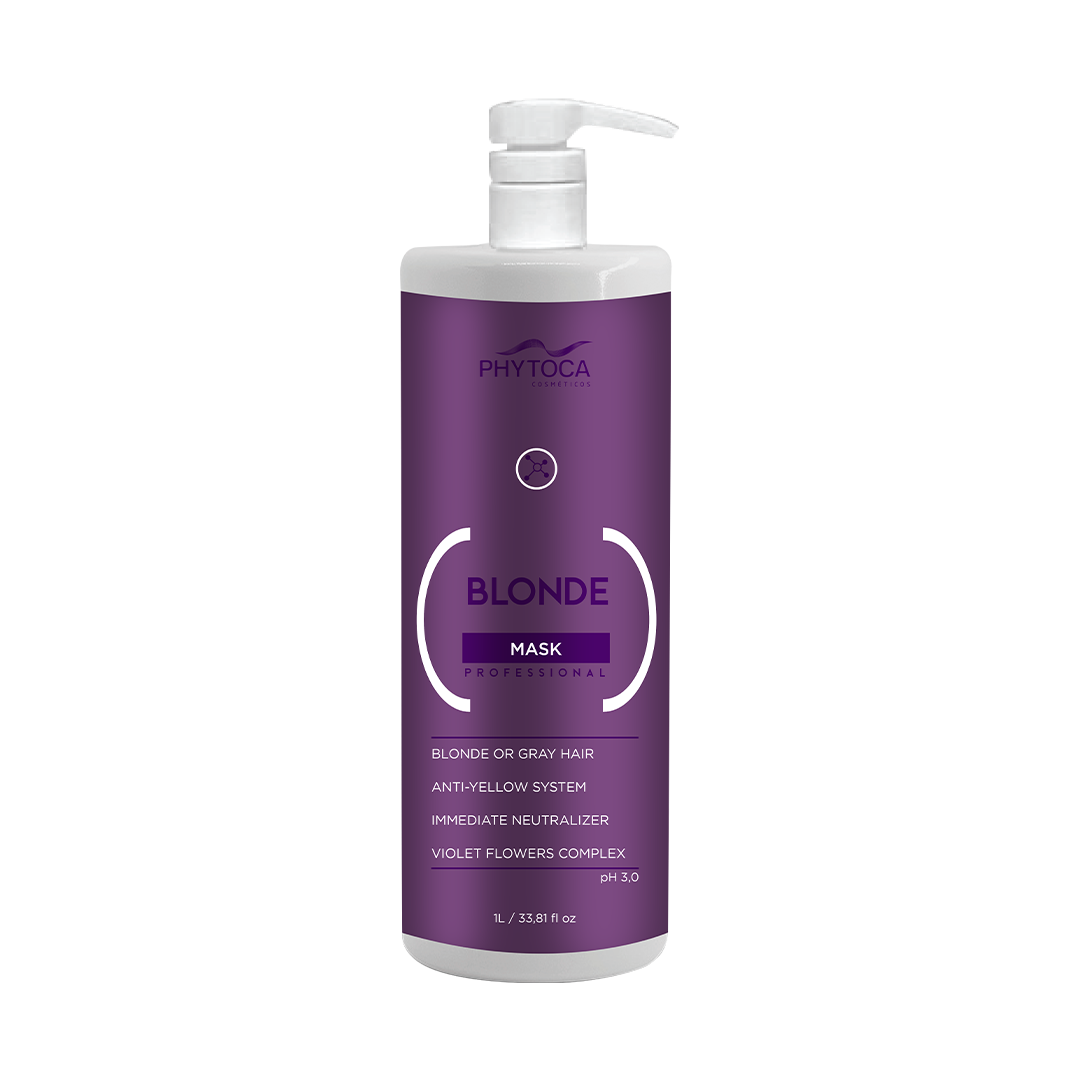 ---
Key Ingredients
Creatine, D-Panthenol, Encapsulated Nano Pigments and Collagen.
Action
Made with a complex of last generation pigments, encapsulated in lipid nanoparticles, Phytoca Blonde Mask promotes greater durability and color uniformity, reducing yellowish tones on blonde and gray hair, gradually promoting platinum tones. Highly nourishing, revitalizes, moisturizes and promotes intense shine.
How to use: After using Phytoca Blonde Shampoo, apply a sufficient amount of Phytoca Blonde Mask on damp hair, spread it evenly, massage gently and leave it on for 5 to 10 minutes. Rinse. If you do not get the desired result, repeat the process.
Size and Application:
33.8 oz | Approximately 60 Applications.